INSIGHTS: WHERE MARKETERS GET BIG IDEAS
Ideas, Secrets, and Practical Advice Written and Curated for Thought Leaders and Agile Marketers
Lower Your Website's Bounce Rate A lot of work and strategy goes into getting new visitors to land on your website. So when a user visits your site, the last thing you want to happen is for them to leave or "bounce" away. You want them to stay on the page, learn about...
read more
Local SEO is a strategy every company should make a priority in 2018. A lot of San Jose startups shoot for the moon when it comes to SEO, and that can keep them from getting a good return from their marketing. I suggest having a narrower focus in the beginning with...
read more
It's hard to think of many businesses today that don't have at least some Internet marketing component to what they do. For most, a big part of that effort to find new buyers over the web will involve search engine marketing, the process of trying to improve a...
read more
Pay per click is more competitive than ever. The costs per keyword are directly affected by the number of competitors who are bidding on them, as well as the cost they are willing to pay. For this reason, you'll see expensive prices for lucrative keywords such as...
read more
SEO strategy. You've heard of it. You know that your business needs it. But, you aren't entirely sure what it is. If you are a business owner, you probably aren't an SEO expert. And there's nothing wrong with that. It's not your job to know all of the in's and out's...
read more
Popular Inbound Marketing Posts
We live in a world where people use dozens of platforms to make connections both in-person and online. As a marketer, it's your job to leverage those opportunities to promote your brand, products, and services. You cannot focus solely on one or two marketing channels...
read more
There's a big void out there when it comes to Buyer Personas. Most companies that we talk to are familiar with the broad concept, but have not taken the time to create even rudimentary personas. What is it with Buyer Personas that makes them scary?
read more
If you just launched a website, and you're sitting back waiting for the leads to roll in, you're going to be waiting awhile. A website doesn't simply launch and start attracting new leads. For a website to effectively attract new customers and clients, it must be...
read more
While there a variety of digital marketing methods now available, media buying is still at the top of the list when it comes to efficacy and significance. The best any business can do is get ahead of what is trending in digital advertising, become more familiar with...
read more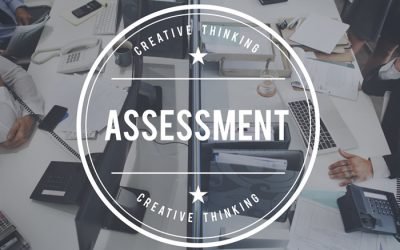 After a few years in business (or even a few months) without a brand audit, it can be easy to get so focused on the day-to-day work that other parts of your business fall to the wayside. One of the elements that can get pushed to the side is your branding. If you...
read more
Rebranding Methodology This is the third and final part of our branding posts. If you missed the first two, here are links to Rebranding Part 1 and Rebranding Part 2. Rebranding methodology gives you a sound process for making changes. A basic methodology, used by...
read more
Building a rebranding strategy from start to finish may seem overwhelming. We will help you take your brand positioning to the next level. Rebranding Strategy is all about creating a memorable and persuasive brand idea. We all remember Marlin (Nemo's dad played by...
read more
Treating The Epidemic That Is Crippling Your Marketing Efforts There is a raging epidemic going on out in the business world – and I'm not talking about flu season. Lately, it seems as though every new client or prospect that walks through our agency's door is...
read more